Post by YAHTZEE! on Jul 17, 2010 23:02:51 GMT -4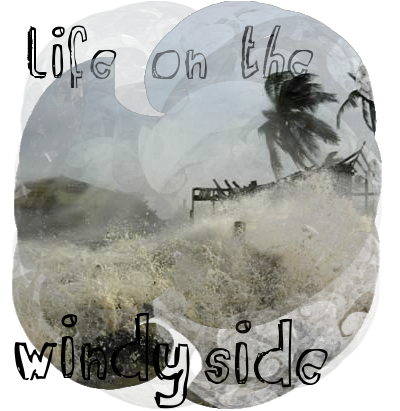 Shaggy.: Basically, they are all in the cafeteria, and people have the chance of already having been there, or coming into the cafeteria. We're going to RP out the whole fight between the two girls and to come, and there will be an event in the thread that will affect most of the board in the general area of the cafeteria.

This is a board-wide event thread that all that wish to enter, may come. There are 6 NPC's that will be played by the Yahtzee account. Anyone may interact with these characters, but let it be known that you may not God-mod them. Feel free to act as if they have been friends your entire stay there. Or enemies. Or maybe you just met them and take a seat next to one or even help a fallen comrade and his girlfriend.

But forewarning, any that may enter will expect to be hurt or injured in some way or fashion at least because the Yahtzee account makes the event come to place within the thread. You will not know of this event until it happens, so please do not ask. The main event will be announced after a page or two of posts, or less, depending how much activity we get, we will announce what is to happen. Beware your timeline.

Your character may easily know some of the NPC's including Dr. Oz. You may decide their relationship as soon as your character enters by putting it in your post. There will be no "boyfriends" or "girlfriends" of the characters, but there can be any other relationship you think your character might have had with the NPCs. They have been there since Freshman year and most are known around the school with some sort of reputation. 

If you have any questions about this thread then PM Shaggy.

Dr. Oz:




Justin:




Trent:



Sara:



Raquel:



Jen:



Marty:


Justin lay bored inside the cafeteria. It was pretty silent but there were a few people that had found themselves within there unsure of really what they were doing. He seemed to be the only one of his group of friends that was there. Laid back kid that he was, he decided to text a few of them as he lean back in one of the chairs, her long hair flipped back and forth as he managed to keep himself up with subtle movements of his body. He was bored to say the least and the young man, going by the name of Trent wasn't much better for ware. A teacher had called in some students she had found outside in the storm playing around in the water as if it was something small. Justin and Trent thought that had been pretty stupid and had actually been pretty close to each other, giving each other a nod as they both ran from the rain towards their dorms where they hoped to keep boxed up until all this rain and wind was gone.
Neither of them really knew how bad it was going to be, but it had gotten worse since they had all been put into the cafeteria. Trent gave Justin another nod as they looked at each other one last time with that "What the hell is going on here? I want to go to my room." Kind of look, but neither of them spoke. Two different people that could have easily been friends at a different time sat next to each other as if there was nothing going on outside, bored and quite possibly a little unhappy by the humidity that had brought itself into the school with each opening of the door. Trent put the headphones over his ears, and within seconds he was lost to the world itself secretly in the music of great Mozart. Though everyone assumed he was into the same things he was, he let them assume.
Sara stared towards Raquel. There was a look of disdain on both their faces as they had been placed at the same table after a little argument after Sara had
obviously
pushed Raquel. At least that was Raquel has said, because as soon as Sara had tried to back her own story up the other girl had attacked her and pulled her hair. It seemed even Raquel could get catty at times like these. Oz had only assumed that both girls were pretty scared and working if off through teenage angst. But really, they just hated each other and it was going to stay that way until hell blew over or one of them died. Really, they each hoped the other died, as terrible as that sounded. They weren't really known for being great people anyway. Not like Trent and Justin at least. In fact, it was as if those two group of people were split from their own groups and thrown into a cafeteria full of people that didn't really need to be together. As if tonight was going to be the opposite of a good night, like the music in Justin's earbuds had began to play.
Tonight's going to be a good night!
Doubtful Justin. It's cold and it's wet.
It was only minutes earlier that another young man followed by another girl came in. Oz greeted them and put the blankets over their shoulders to keep them warm from this terrible rain. The young man had to have been a super senior or something of the sorts. His name was Marty and boy was he a goof. If you knew him, you knew that he was just about the nicest and probably stupidest guy you could have ever met in your life time. He was the type to do anything for laughs, and this time he had ran out into the storm to scare a girl who happened to be Jen, actually. Jen was Justin's girlfriend. They liked the double J thing. Her name was really Ashley but it seemed to work out better when you had a similar name to your boyfriend. They joked about changing it to Justina. But that just seemed silly.
Jen wasn't very happy as she walked out, taking the blanket kindly. It had been Marty that had jumped out to scare the crap out of her during the storm, and there she was after having chewed him out in the middle of the cold rain as she had been looking for her promise ring to Justin. It would have been gone still if she hadn't started crying and Marty had gone into "guy mode" as he so fondly called it and had looked high and low for that ring. Jen had forgiven the scare once it had been found and suggested they find shelter, and they had pretty quickly because that storm got real bad, real fast.
Jen spotted her boyfriend pretty quickly and ran towards him with a gleeful squeal before sitting on his lap. It wasn't that long before they both went falling back from the sudden shift of weight. With a thus they knocked into Sara's chair and her neck snapped back towards them with a glare that might have killed by a single look.
"What the hell?!"
She got to her feet. It wasn't long before Raquel grabbed the girls wrist.
"Sto--"
A turn and a slap and a fight was on in the middle of the cafeteria in the middle of a hurricane. The rain beat against the building and wind wailed.
What a chaotic mess. Oz would have loved it if it wasn't a fight between her students. And thus she got close but couldn't find a way to break them up.