Post by Jordan Pierce on Jun 29, 2010 2:15:46 GMT -4
Jordan Pierce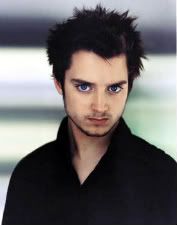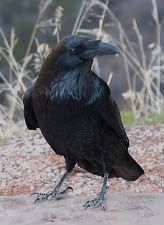 ....the mask
Your Name:
Kioko
Where did you find us?:
A thread on the support forum.
How long have you been roleplaying?:
Several years, but this is my first time trying for this level of RP.
Password:
[admin edit!]
...basic character information
Birth Name:
Jordan Pierce
Nickname:
Gender:
Male
Age:
16
Grade:
10th
Birth date:
December 18th
Program:
Bachelor of Arts
Major:
Philosophy
Major Explanation:
Jordan is a problem solver, the more complicated the better. The Philosophy field holds some of the biggest puzzles known to man and he wants the chance to try and wrap his mind around them.
The strong problem solving ability come from the raven. Ravens are actually very intelligent creatures who are very proficient at resolving problems.
Animal Identity:
Raven
...personality
Likes:
(at least 10)


Reading, especially poetry, but also enjoys classic literature as well.

Collecting small odds and ends. What's random junk to most people are treasures to him. From marbles to stray paperclips, anything small and shiny will usually work.

Puzzles. Anything that can challenge him intellectually.

Quiet. while Jordan doesn't mind having company, a quiet place to think is always essential.

Nesting. He tends to sleep best curled up in a nest of blankets.

Black. Colorful objects may catch his eye, but his wardrobe is mainly black.

Heights. High places tend to be quieter and less crowed. Plus it's closer to the sky.

Ghost Stories. Though not afraid of Ghosts, Jordan finds the stories interesting.

Escaping. Being able to fly where others can't go is a thrill as well as a security blanket.

Mornings. Being a bird, he tends to be an early riser.

Dislikes:
(at least 10)


Others knowing his animal form. Surrounded by people who can change into such animals as lions and bears, he feels turning into a bird is less significant and will cause others to look down on him.

Being the center of attention. He's used to being over looked and feels out of place if the spot light is on him.

Loud, overcrowded areas. They just make him feel unconformable.

Ignorance and brash behavior. He'd rather people use their brains.

Fighting. He does feel he'd be good at physical confrontation.

Staying Up late. He's an early riser and can get grumpy if kept up to late.

Deep Water. Anything much higher then his waist makes him uncomfortable.

Guilt Gifts. His father preferred to buy him expensive toys and gadgets then trying to act like a father.

Rain. It makes flying difficult.

Giving Speeches. His lack of confidence make giving speeches a nightmare.

Fears:
(At least 3)


Not finding 'The One.' As Ravens mate for life, he fears not being able to find that one person.

Being unable to preform whatever task is given to him.

Feeling trapped. Though he's not exactly claustrophobic, he doesn't like it if there's no way out.

Strengths:
(At least 3)


Logic

Problem solving

Listening

Weaknesses:
(At least 3)


Insecure

He tends to take a neutral attitude to most things, often due to his insecurities.

Rarely speaks his mind

Overall:
Despite his high level of intelligence, Jordan has a low self esteem. He tends to be awkward in social interactions and has a habit of assuming he's wrong. Being interested in philosophy, he has ideas and theories on almost everything but feels his views are surely less important than anyone else's. After all, he's just a kid, what could he really know? Not voicing his opinions causes him to seem neutral on everything or unwilling to get involved, though he secretly wishes for someone to ask what he thinks.
As a child, the urge to collect small, random objects caused Jordan to be an outcast at school. Even the teachers wondered if he might have a mental disorder. He grew accustomed to being alone and learned to entertain himself with books, puzzles, and brain teasers.
Jordan's mother, Susan, was the shifter in his family. However, she disappeared shortly after his birth and before ever telling her husband, Raymond, about the ability. Raised by only his human father – who had never planned on being a parent in the first place, let alone a single one – he knew nothing of shifting until it happened to himself. Raymond and Jordan's father-son relationship was barely existent to begin with and became even more strained after Jordan changed. Ray was always more focused on his company and public image then his son. It was bad enough that the boy had developed the habit of picking up everything shiny thing he saw and rarely speaking, but for him to turn into an animal too? He kept the first shift a secret from his father and resisted transforming as much as possible. Jordan began viewing his ability as a negative thing; just another way he was stranger than other people. Even after he learned there were other shifters, he found his form to be small and pathetic compared to people who could change into creatures like tigers or wolves. It is one of the reasons why Jordan avoids conflicts as much as possible. He doesn't think he could hold his own against a competitor. Besides that, it takes a lot to anger him, especially to the point where he would want to be violent.
Despite the mixture of shunning and voluntary withdrawal, Jordan does in fact want to create personal connections with other people. He wants to find people who will come to know and understand him. In addition, he wants to eventually find someone he can share his life with; it doesn't matter to him who or what they are. Unfortunately, he's not very confident that he will find someone willing to put up with him long enough for that.
...appearance

x

x

Celebrity Play By: Elijah Wood
Appearance
: At a height of five and a half feet, Jordan weighs about 140 pounds. He keeps his black hair short and usually just runs his fingers through it a couple of times in the morning. Despite his minimal care for it, his hair is naturally soft. His skin is somewhere between light and pale and his eyes are a dark blue. Jordan's animal form is a common raven. There's nothing really specific to separate him from a natural raven. He's about twenty-five inches tall and weighs in at an even 2 pounds. In flight he has a wingspan of forty-seven inches. The blue eyes of his human from change to black to match the rest of his body.
The staple color for his wardrobe is black without much variation. You're most likely going to catch him wearing a black, button-down silk shirt with a pair of blue or black jeans as well as a pair of black dress shoes. If he's feeling abnormally casual he'll trade in the silk shirt for a simple t-shirt and opt for a dark pair of tennis shoes. He feels no need to stand out in a crowd and prefers to blend in as much as possible, so simple, neutral clothing is a must.
The only area of clothing Jordan actually enjoys is accessorizing with jewelry. The metal and precious stones appeal to the collector's side of his personality so much that he had his ears pierced in order to have an excuse to collect the earrings. He has an assortment of different rings and usually wears at least two. The small collection of watches he owns comes from his father as a watch was the only jewelry he saw fit to give Jordan aside from cufflinks. In addition to the watches, he has several bracelets but most of them he has deemed to colorful to wear. However, his favorite bracelet has a simple elastic strap with a cheap metal star attached that most likely came from a coin machine. The bracelet had anonymously appeared in his elementary school desk one day and he has worn it almost religiously ever since. There's usually a necklace or two hiding beneath his shirt, but there is one he has openly displayed ever since his first shift. It was a necklace he had found in his mother's jewelry box and the only piece his father had given him permission to take. The pendant is a silver, indistinguishable bird form on a simple sterling silver chain. Ever since his first transformation this necklace has held a lot more meaning to him.
[/size]
...history
Parents: Raymond and Susan Pierce
Aunt: Lisa Baker
Siblings: none
Susan Baker met Raymond Pierce shortly after high school. Her family firmly believed that she should only marry another shifter and were pressuring her to get together with a former classmate – a relationship neither wanted. Finally getting sick of this, she broke off all ties to her family and moved away, leaving behind her four year old sister, Lisa.
She traveled around the country for nearly a year before meeting Raymond in North Carolina. Ray was about three years older and next in line to inherit his father's software company. Even though he was very work oriented, Ray and Susan hit it off and began dating. The Pierce family wasn't too thrilled with the match, but when Susan became pregnant three months into the relationship, everyone agreed they should get married. Raymond had never thought about becoming a father, especially this early in his life. Knowing that the only firm thing holding their new marriage together was the baby to be (and even that wasn't entirely wanted from the groom's side,) Susan was afraid that if she told Raymond about her ability to shift into a pheasant, then it would be too much for him and he'd send her away. So she decided to hide it, at least until their relationship had built up a more sturdy foundation. Despite his uneasiness about become a parent, Ray did his best to dote on her and made sure someone was always close by incase she needed anything. This made it impossible for her to transform, which she enjoyed doing if only to take a short flight. Shortly after the Jason was born and settled in, she decided to let the nanny stay with him and go out to the woods for an hour and fly. However she was shot by a hunter in her pheasant form and Susan Pierce disappeared without a trace.
Raymond was left with a baby boy and a blossoming career and decided to focus on the one he knew how to handle. He threw himself into his work left raising Jordan to the nannies and housekeeping staff. It wasn't that he didn't care for Jordan; he just didn't know how to be a father and was too try to learn. And he still held hope that one of the many private investigators he hired of the years would be able to find Susan. He did his best to be around on holidays and always remembered to get him a birthday gift – though it was rarely anything Jordan actually wanted. He tried to spend more time with Jordan as he got older but their interactions were still filled with awkward silences and unsure conversations.
Jordan first transformed just after his thirteenth birthday. His father had rushed off to an out of town meeting and the maid had gone grocery shopping. He was in his room when he started changing and was several miles away from his home by the time he came out of his panic. After finding his way back, he managed to shift back into his human form. The maid had come back and noticed his absence by that time, but Jordan only locked his door and refused to see anyone for a number of days. He tried to pretend that it never happened, that it was just a bad dream, and resisted the urge to shift again.
After nearly a year of not shifting, Jordan was nearly caught shifting at school when he couldn't hold it in any longer. He convinced his father to let him be home schooled and gradually began voluntarily shifting when he was a lone in the house. It was a guilty pleasure as Jordan still saw shifting as a gross abnormality.
A few months after his 16th birthday, Lisa Baker appeared at the Pierce's door looking for her sister. Being curious enough about his mother, Jordan talked at length with her and Lisa eventually dragged his shifting confession out of him. After showing him her own polar bear shift and telling him about the Academy, he agreed to go and she helped smooth things over with his father. Before he left for school, Lisa gave Jordan a few dairies his mother had left from when she was in school.
...connecting human to animal


Jordan's love of puzzles stems from the raven's excellent ability to problem solve.

Ravens also collect/are fascinated by small shiny objects.

Jordan's black hair and preference to black clothing comes from the raven's entirely black body.

...literacy
It was official, Jordan really hated flying. He could handle normal flying, even enjoy the wind in his feathers, but flying in a air tight metal cage? The air stale and a hundred some people chatting to each other? Defiantly not the most relaxing atmosphere for him. He doesn't like being trapped in places, let alone being stuck in something that's flying higher and fast then he could ever fly in his raven form. At least he had a window seat and the seat beside him was empty, which helped a little bit. But his sense of panic that he was so desperately fighting had at least doubled once they had started out over the ocean. Even if he did manage to get out of the plane now, he doubted he be able to make it back to land. Ravens were not meant to be sea birds. And he was no good at swimming either. Water deeper than his waist started making him nervous. Something as deep as the ocean held a whole other fear that he really couldn't handle thinking about right now.
It didn't help that his carry on had been deemed too heavy and he'd been forced to check it. Apparently it wasn't practical to want to bring five large, hard back books on a plain with you. He should have tried to learn how to use that E-book thing his father had gotten him for Christmas, but he had felt reading the words on the screen deflated the appeal of books. Right now, though, he wouldn't have minded. All he had for a distraction was a hastily purchased Sudoku book he had gotten from one of the airport stores. Even the most difficult puzzles in the book didn't do much to keep his mind of things and the little book was quickly completed.
He really wished he had thought to grab one of the diaries his Aunt Lisa had given him. It was philosophy or classic literature, but it was the writings of his mother and that was enough to enthrall him. He had never realized just how curious he was and just how much he missed his mother until Lisa had shown up. Lisa barely had any memories of Susan, since she had been so young when her sister had moved away, but she had found the stash of dairies in the attic of the Baker house and claimed them as her own. Lisa was gracious enough to pass them on to him when she found out Susan had disappeared when Jordan was just a baby. Although he did have to swear to never let his father, or any other non-shifter, find them. The dairies were a wealth of knowledge as to what his mother had been like and what this school he was headed to was like in her day. The place would be full of people who could transform, just like him. But would anything ever really be that different? How would being able to shift into a raven stack up against people who could shift into polar bears and what not, like his aunt? What was there here to keep him from being the same creepy kid who collected weird things that he was at his old school?
When the plane finally touched down, Jordan thanked his lucky stars and had to restrain himself from shoving people out of the way in his haste to exit. He still had to catch a boat to the actual school, but at least he'd be able to be out in the open air. Here's hoping he wasn't prone to sea sickness.
[/font]